We are thankful to the many community stakeholders and residents in Kingscliff and the surrounding communities for welcoming the inaugural Kingscliff Triathlon back in March 2010.
Located south of the Gold Coast on the Tweed Coast , Kingscliff is a beach community offering a pristine, family-friendly destination that provides beach and estuary access for swimming, surfing, fishing and water sports.
Discover the wonders of Kingscliff and the surrounding Tweed region by checking out the Tweed Visitor Guide HERE 
Tweed Holiday Parks is our accommodation partner and offers a range of accommodation options to suit your referred travel experience; whether you've come for adventure or relaxation, weve got you covered, all within a short drive of the Kingy Tri event base.
Tweed Holiday Park water front locations include Kingscliff Beach, Kingscliff North, Tweed Heads, Fingal Head, Hastings Point, Pottsville North, and Pottsville South.

Looking for something in town? There's a great selection of cafes, products and services available in the village of Kingscliff! Make sure you take a stroll through the village and please support the locals who support us. Without them this event would not be possible.
Also whilst you visit the beautiful Tweed region for the Kingscliff Triathlon, why not unwind and enjoy one of the many tourist attractions, scenic drives, tranquil walks or bespoke restaurants. We have compiled a list of our favourite activities for you to sample!

The Macadamia Castle, The Tweed Regional Gallery & Margaret Olley Art Centre, Tropical Fruit World, Climb Mt Warning, Parrot Garden, Flutterbies Cottage Cafe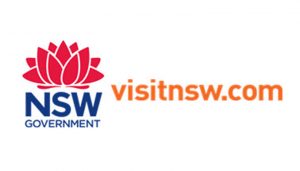 Getting to Kingscliff is easy:  it's 80min from Brisbane and around nine hours' drive from Sydney.
You can fly into the Gold Coast Airport, a 15min drive away, or into Ballina Byron Gateway Airport, one hour away.
Parking
Parking for athletes and supporters is available at three primary locations. Athletes and supporters will be assisted in parking by traffic controllers.
Parking is central to registration and transition. Do not park illegally or across driveways as this causes stress within the community. A reminder that council will be onsite all day giving out fines after previous problems.
Parking will not be available on the course, or in many of the streets adjacent to Marine Parade, such as Pearl Street or Seaview Street. It is strictly forbidden to park in the Kingscliff Shopping Village and Woolworths, and athlete's vehicles will be towed.
Parking is available at:
- Rotary Park next to Sutherland Street Bridge
- Jack Julius Park next to Sutherland Street Bridge
- Jack Bayliss Park (site of Kingscliff Markets) north of Bowls Club on Marine Parade